Support Lua Software Code
As of April 2019, Lua Software Code serves 49,624 visitors per month.
I write about 20-100 tutorials, howtos and code snippets per month since July 2017. Nothing too long or in-depth, with more emphasis on common problems encountered by me (a programmer) on a daily basis. I constantly refer back to my own postings (a.k.a notes), as frequently as I google for answers.
If you feels that the articles help you to save time or solve the problem you encountered, do consider supporting my work and help to keep this blog ad-free. May all programmers have a more pleasant learning and coding experience.
Programmer for life 😎
One-time Donations
Buy me a coffee - payment processed by Stripe or PayPal
PayPal - support any currency
Bitcoin/BTC Address: 3NLFXi2C1emftSfKjzrd2MYprWHY6PcthK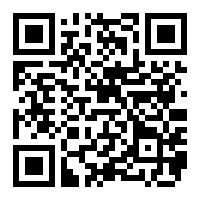 Ethereum/ETH Address: 0xfA21456b97C9EA7C90D86D82Ab4bC9eBE2cc791C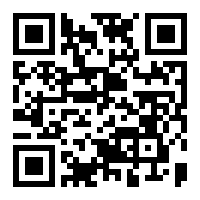 Recurring Pledges
Become a backer or sponsor via Patreon
Effort
Writing time (not counting actual coding + research/learning/testing time)
Writing a tutorial: 30 minutes to 2 hours
Writing a howto: 15-30 minutes
Writing a snippet: 5-15 minutes
As of 31 May 2019, I have written 998 posts. I estimated to have spent 466 hours so far in updating Lua Software Code.
Open Data: Income
| Period | Buy me a coffee | Paypal | Crypto | Patreon |
| --- | --- | --- | --- | --- |
| Apr 2018 | USD 9 | - | - | - |
| May 2018 | USD 3 | - | - | - |
| Jun 2018 | USD 3 | - | - | - |
| Jul 2018 | 0 | 0 | - | - |
| Aug 2018 | USD 18 | 0 | - | - |
| Sep 2018 | 0 | GBP 5 | - | - |
| Oct 2018 | 0 | 0 | - | - |
| Nov 2018 | 0 | 0 | - | - |
| Dec 2018 | USD 9 | USD 1.61 | | - |
| Jan 2019 | 0 | 0 | - | - |
| Feb 2019 | USD 6 | 0 | - | - |
| Mar 2019 | 0 | 0 | - | - |
| Apr 2019 | USD 3 | USD 4.48, EUR 2.04 | - | - |
| May 2019 | 0 | EUR 0.61 | - | - |
| Jun 2019 | 0 | 0 | 0 | 0 |
| Jul 2019 | 0 | 0 | 0 | 0 |
| Aug 2019 | USD 2.6 | 0 | 0 | 0 |
| Sep 2019 | USD 2.6 | 0 | 0 | 0 |
| Oct 2019 | USD 2.6 | 0 | 0 | 0 |
| Nov 2019 | USD 7.8 | 0 | 0 | 0 |
| Dec 2019 | 0 | 0 | 0 | 0 |
| Jan 2020 | 0 | 0 | 0 | 0 |
| Feb 2020 | USD 2.6 | 0 | 0 | 0 |
| Mar 2020 | 0 | 0 | 0 | 0 |