A dialog is a fragment shown which cover 90% of the screen with remaining 10% is black opacity background.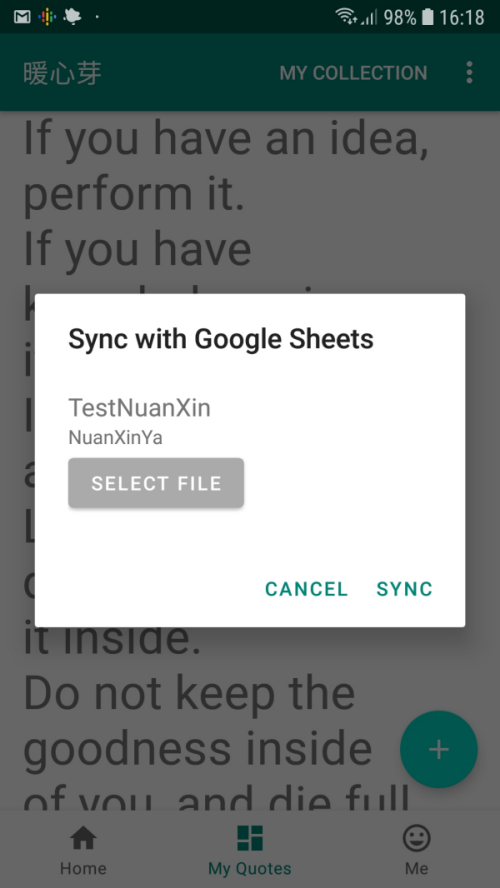 There are 2 types of custom dialog
Dialog with Ok/Cancel button at the buttom, which utilize AlertDialog
Dialog with just a view (no button)
NOTE: You can show an AlertDialog without implementing a custom dialog class
Dialog by default comes with title (or space allocated for title). You can opt to hide the dialog title.
class

 

CustomDialog

 

:

 

DialogFragment

() {

    

companion

 

object

 {

        

private

 

const

 

val

 

FRAGMENT_TAG

 

=

 

"custom_dialog"

        

fun

 

newInstance

() 

=

 

CustomDialog

()

        

fun

 

show

(fragmentManager

:

 

FragmentManager

)

:

 

CustomDialog

 {

            

val

 dialog 

=

 newInstance()

            

// dialog.isCancelable = false

            dialog.show(fragmentManager, 

FRAGMENT_TAG

)

            

return

 dialog

        }

    }

    

private

 lateinit 

var

 customView

:

 

View

    

// refer to https://code.luasoftware.com/tutorials/android/android-alertdialog-in-dialogfragment-fragment-does-not-have-a-view/

    

override

 

fun

 

onCreateView

(inflater

:

 

LayoutInflater

, container

:

 

ViewGroup?

, savedInstanceState

:

 

Bundle?

)

:

 

View?

 {

        

// return super.onCreateView(inflater, container, savedInstanceState)

        

return

 customView

    }

    

override

 

fun

 

onCreateDialog

(savedInstanceState

:

 

Bundle?

)

:

 

Dialog

 {

        

// return super.onCreateDialog(savedInstanceState)

        

val

 view 

=

 activity

!!

.layoutInflater.inflate(

R

.layout.customdialog, 

null

)

        customView 

=

 view

        

val

 builder 

=

 

AlertDialog

.

Builder

(context

!!

)

            .setTitle(

"Custom Dialog"

)

            .setView(view)

            .setPositiveButton(

android

.

R

.string.ok) { _, _ 

->

                

// do something

            }

            .setNegativeButton(

android

.

R

.string.cancel) { _, _ 

->

                

// do something

            }

        

val

 dialog 

=

 builder.create()

        

// optional

        dialog.setOnShowListener {

            

// do something

        }

        

return

 dialog

    }

    

override

 

fun

 

onActivityCreated

(savedInstanceState

:

 

Bundle?

) {

        

super

.onActivityCreated(savedInstanceState)

        textView.text 

=

 

"Hello"

    }

}
Layout
<RelativeLayout xmlns:android="http://schemas.android.com/apk/res/android"
    xmlns:app="http://schemas.android.com/apk/res-auto"
    xmlns:tools="http://schemas.android.com/tools"
    android:layout_width="match_parent"
    android:layout_height="match_parent"
    android:padding="?dialogPreferredPadding"
    >


    <LinearLayout
        android:layout_width="match_parent"
        android:layout_height="wrap_content"
        android:orientation="vertical">

        <TextView
            android:id="@+id/textView"
            android:layout_width="match_parent"
            android:layout_height="wrap_content"
            />

    </LinearLayout>
</RelativeLayout>
class

 

CustomDialog

:

 

DialogFragment

() {

    

companion

 

object

 {

        

private

 

const

 

val

 

FRAGMENT_TAG

 

=

 

"custom_dialog"

        

fun

 

newInstance

() 

=

 

CustomDialog

()

        

fun

 

show

(fragmentManager

:

 

FragmentManager

)

:

 

CustomDialog

 {

            

val

 dialog 

=

 newInstance()

            

// dialog.isCancelable = false

            dialog.show(fragmentManager, 

FRAGMENT_TAG

)

            

return

 dialog

        }

    }

    

override

 

fun

 

onCreateView

(inflater

:

 

LayoutInflater

, container

:

 

ViewGroup?

, savedInstanceState

:

 

Bundle?

)

:

 

View?

 {

        

// return super.onCreateView(inflater, container, savedInstanceState)

        dialog?.setTitle(

"Custom Dialog"

)

        

return

 activity

!!

.layoutInflater.inflate(

R

.layout.customdialog, container)

    }

    

override

 

fun

 

onActivityCreated

(savedInstanceState

:

 

Bundle?

) {

        

super

.onActivityCreated(savedInstanceState)

        textView.text 

=

 

"Hello"

    }

}
NOTE: Apply the layout of Solution 1