Backblaze is a cloud storage (like Amazon S3, Google Cloud Storage, etc.). Below
Last Updated: 13 Dec 2017
Seems like Backblaze B2 has the highest free quota, cheapest storage price and cheapest data transfer/download fee, and not to mentioned a very simple pricing structure.
The advantage of Amazon S3 and Google Cloud Storage is availability of services to enable fast regional data serving like CloudFront, CDN, built-in edge caching, etc.
But from a pure data backup perspective, Backblaze B2 pricing is very competitive.
Visit Backblaze -> My Account -> (B2 Cloud Storage) Buckets -> Show Account ID and Application Key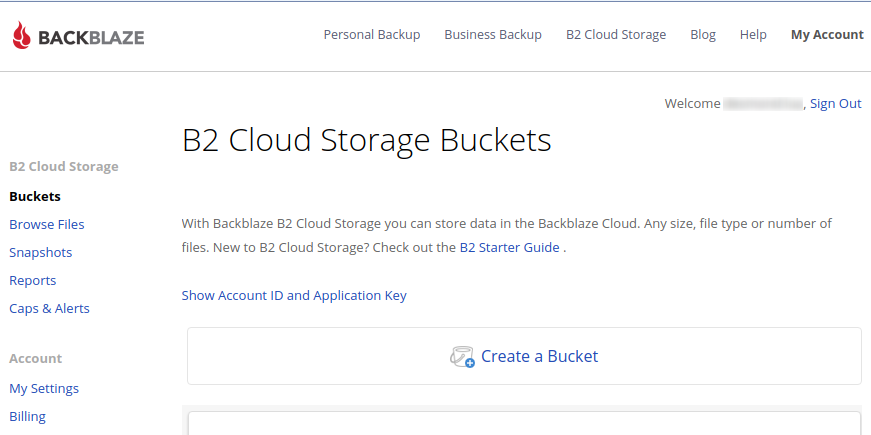 Copy the Account ID and click on Create Application Key, copy the Application Key as well.
Note: Application Key will not be stored, so you must copy it and keep it safe. Though you can generate a new Application Key, but once you do that the old Application Key will no longer work.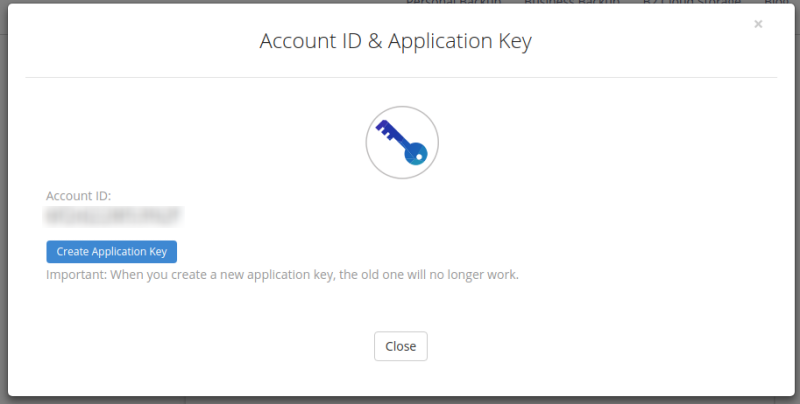 Create Bucket
Click on Create Bucket to create a storage bucket. Select Private if it's for personal backup.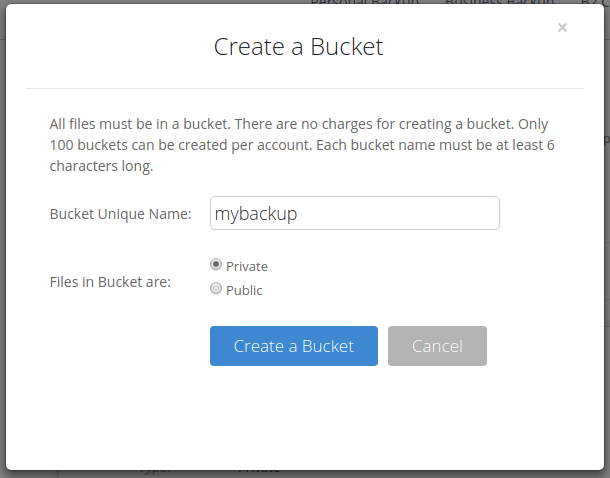 Install pip.
sudo apt-get install python-pip
Install b2.
Run authorize_account with the copied Account ID. You shall be promoted for the Application Key.
b2 authorize_account [Account ID]
NOTE: b2_authorize_account
When using the master key, the "key id" is your account ID, and the "application key" is the one you got from the web site.
List your storage buckets.
Upload file to bucket.
b2 upload_file [BUCKET_NAME] [LOCAL_FILE_NAME] [SERVER_FILE_NAME]
Check the list of b2 commands.