Ubuntu Change Disk Volume Name
May 24, 2019
You can see mounted disk volume name using a File Manager.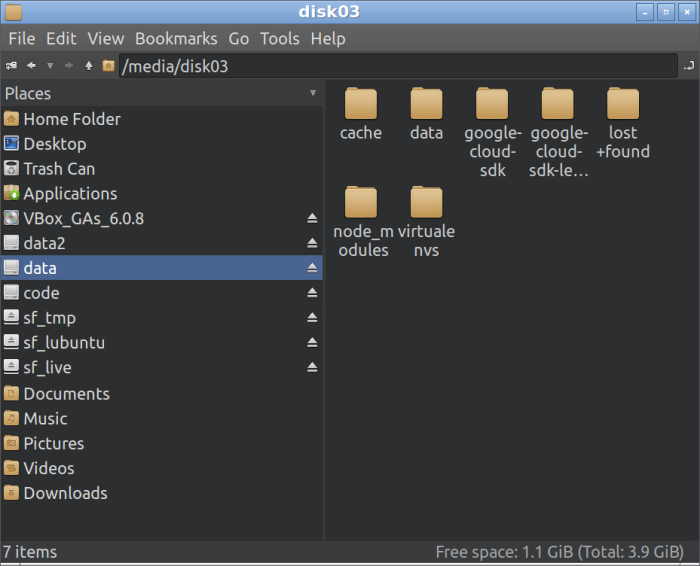 NOTE: I have 3 disk volume: data2, data and code.
To change the disk volume name: Access Disk (Accessories categories), select the Disk and click on the cog icon (Additional partition options) and select Edit File Partition or Edit File System.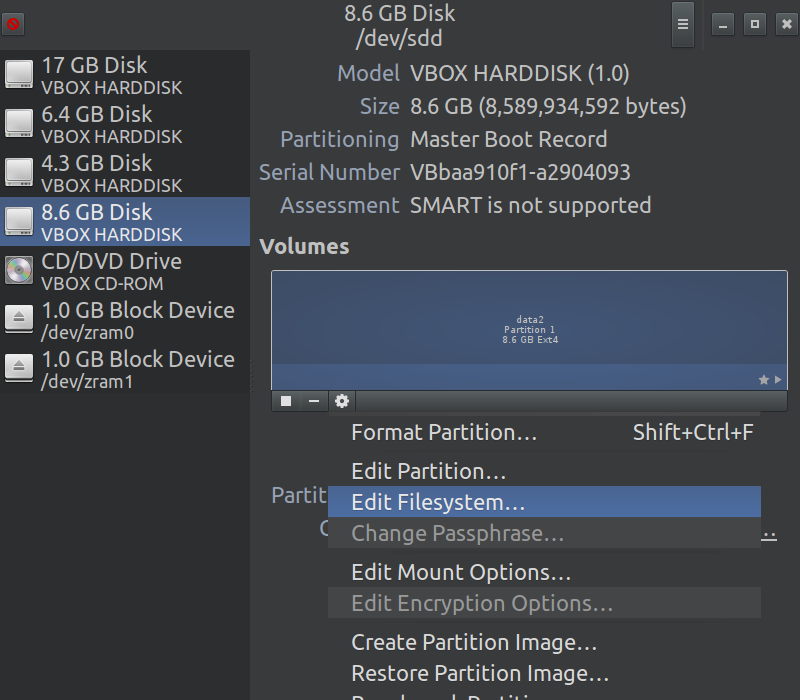 ❤️ Is this article helpful?

👶 Apps I built

Travelopy

- discover travel places in Malaysia, Singapore, Taiwan, Japan.

Pixtory App (Alpha)

- easily organize photos on your phone into a blog.

暖心芽 (WIP) 🌞❤️🌱

- reminder of hope, warmth, thoughts and feelings (or just quotes).

LuaPass

- offline password manager

This work is licensed under a